Transferring money in the migrant community, especially under current conditions, has never been prioritized that much. Rewire makes it possible. The company was founded in 2015 in Israel, by Guy Kashtan, Saar Yahalom, Or Ben-Oz and Adi Ben-Dayan. Rewire is a supplier of an international neobanking platform for migrant workers who transfer most of the earnings to their motherland. Rewire partners with leading banks in the migrants' countries of origin.
Innovative technology enables migrants to deposit money into a digital payment account, which can then be used locally. Moreover, the technology supports a debit card by Rewire and transfers funds home. The company manages global communities of migrants, with an emphasis on Nigerians, Filipinos and Indians. In addition, Rewire supports Thai, Chinese, Kenyaite, Ghanaian Nepalese and Sri Lankan migrants. Rewire has tens of thousands of returning customers and processes hundreds of millions of dollars a year.
The entrepreneurs now employ people with diverse backgrounds and from different countries. Besides, Rewire is working in partnership with BNP Group and Standard Bank of South Africa (SBSA), the largest bank in Africa and present in 20 countries, in which most of the residents migrate to Europe with work visas. As part of this cooperation, the bank services are made accessible to Rewire's customers and allows the company to provide global accounts to their European customers. To be able to support customers from other countries, Rewire is expanding in Asia and Africa.
Financial stability for migrants and families
Rewire has the ambition and long-term mission to keep serving migrants from all over the world, wherever in the world. In doing so, Rewire offers migrants and their families the first step towards financial stability. Banks will be able to offer Rewire clients financial products such as accounts for savings and investments, mortgages and other lending products.
The first service offered by Rewire was money remittance for migrants, but since the establishment of the company, the founders aimed to offer a wider set of financial services to migrants both in the country they work in and in their country of origin. Therefore, assisting them to support family back home, enjoy secure and affordable banking services in the country they live in and build a more financially secure future for themselves and their family.
Remittances for social impact
Changing customers' lives for the better is essential to Rewire as many are unbanked or under banked in both the host country and in the country of origin. Tailoring solutions and providing increased customer support in some local languages means that Rewire is able to ensure that each customer feels included.
Rewire aims to create as low fees as possible for customers while providing plenty of free services to get them settled in their new country. As a result, Rewire has won a series of awards for their work. For example, Rewire is the 2018 RemTECH winner in the category 'Remittances for social impact'.
Security and compliance framework
Security and compliance are at the core of everything that Rewire does, especially in the field of cross-border KYC. Rewire is a solid regtech player and ideal partner for banks and other financial service providers to co-operate. Tailored accounts focused on the specific needs of migrants, free Euro account and debit card and additional banking services such as insurance, mortgages and savings accounts are all part of the security and compliance framework.
Customers can make local payments, use their free debit card for daily usage and for cross-border payments, transfer money, pay bills and do more. All of this is possible because of risk management algorithms, modern payments technology and the partnership with strategic banks and shareholders. Strategic banking partnerships are essential to Rewire's operations and to take full advantage of the rise of Open Banking and regulation such as PSD2.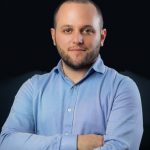 "We have come a long way since our beginning as a money transfer and we continue to shape the way international workers manage their finances. We believe in complete transparency, simplicity and a fair banking system for everyone. We are proud to be the first neobank for migrants in Europe that will make them feel at home. Our values of doing social good, pushing new boundaries and valuable opportunity for all, is part of everything that we do. Enormous progress has been made across our European operations. We will continue to leverage our success to reach more customers globally and to keep developing our social impact," says Guy Kashtan, CEO Rewire.
If you would like to know more about how to use the Rewire app to transfer money, you can watch the short video.